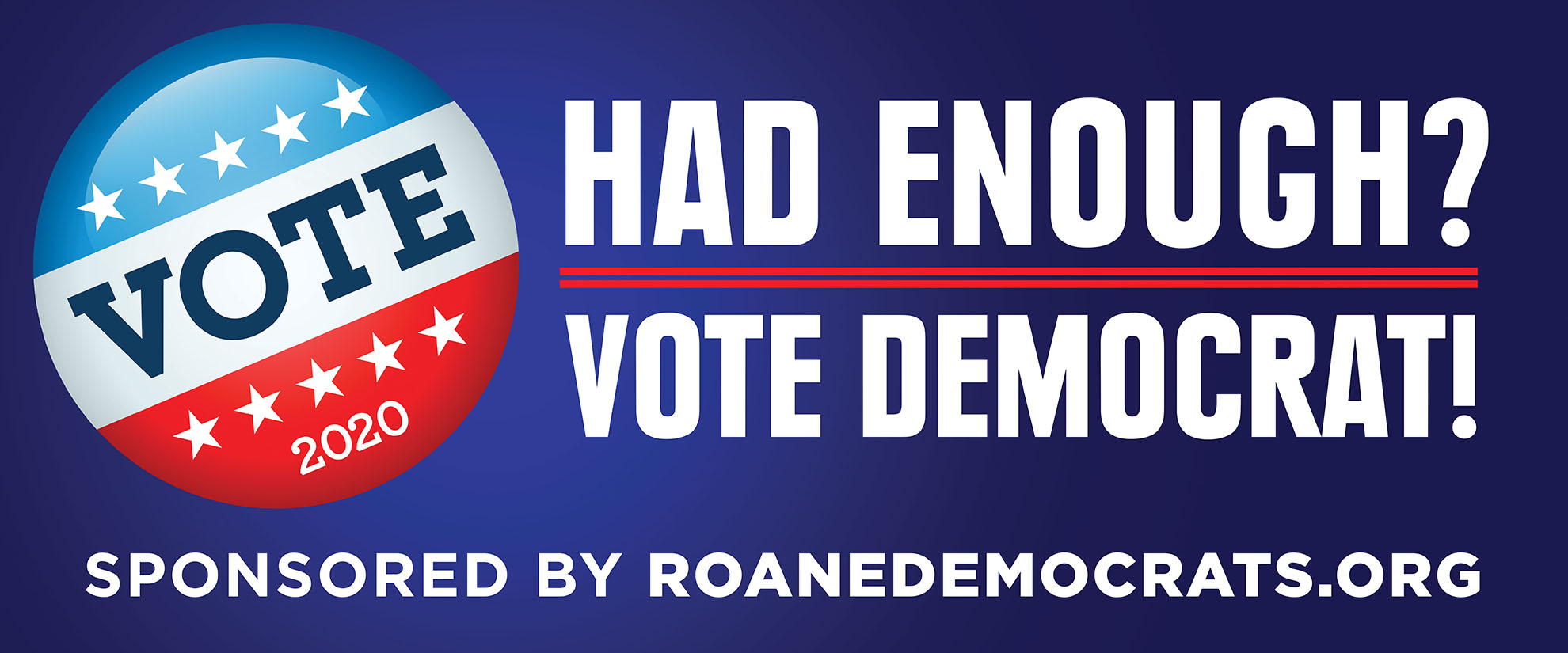 Monthly Meeting
*Due to the COVID-19 Pandemic, the monthly meeting of the Roane County Democratic Party will be conducted via Zoom. If you do not have the Zoom meeting information, please use the contact form on this site or contact an Executive Committee member.
The Roane County Democratic Party will have an Executive Committee meeting on the 2nd Thursday of every month at 7pm. Speakers TBD. All RCDP meetings are open.
Facebook Videos
The US Senate does not represent all of the voices in the United States. Marginalized groups need representation, and that is why I am running. When investments are made in these communities, we make them healthy and safe– strengthening America.

No longer can we ignore the internal threats of pollution in the environment, systemic racism, inequality in education and so much more. Tennessee, it is time to elect bold, people-powered leaders to fight for justice. Will you fight alongside #TeamBradshaw? Share this video, donate and spread the word about #Bradshaw2020. 💪🏾🗳

Join our movement today by giving $20, $200 or more, anything that will help reach the voters across the state. Working together, we will win this #TNsen seat and #FlipTheSenate. ➡️ bit.ly/MBforUS

Posted by Marquita Bradshaw on Tuesday, August 4, 2020
I couldn't have made it this far without all of you, and I'm going to need your support and help between now and November.

If you'd like to volunteer, please fill out this brief form: https://forms.gle/yuchQhiQZK11iF4q7

Posted by Meg Gorman for Congress on Tuesday, August 11, 2020
by Nick O'Malley The fire season has just begun in the United States and already it has left the nation staggered by its ferocity. In California alone almost a million hectares have burnt so far, though conflagrations are being fought in 12 other states. This week the...