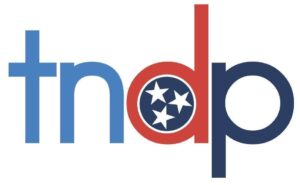 For Immediate Release
April 6, 2022:
Contact:
Brit Bender, Executive Director
Tennessee Democratic Party
319 Plus Park Blvd.
Nashville, TN 37217
Office: (615) 327-9779
comms@tndp.org
Tennessee State Senate Maps Thrown Out: Three-Judge Panel Grants Injunction Against Republican Drawn Maps
We have said from the very beginning that the Republican drawn maps in Tennessee weren't just gerrymandered but are absolutely illegal. Today, a three-judge panel granted an injunction against the Tennessee State Senate Maps after plaintiffs argued that the maps violated state law.
Republican legislators will have fifteen days to remedy the illegal maps. If they are unable to do so the courts will impose an interim map for the 2022 State Senate elections. In addition, the candidate filing deadline for State Senatorial races has been extended from April 7, 2022 until May 5, 2022 at noon.
This is a significant victory in an ongoing fight for fair representation in our state. This fight is far from over as we still await the results of challenges to the Tennessee State House map. The plaintiffs and attorneys in this case have shown an unwavering commitment to making sure that every Tennessee voter gets to choose their representatives, not the other way around.
"We will continue to support this legal effort. We believe that this case is imperative to making sure that every voter has fair representation. We will not allow power hungry Republican legislators to erode democracy in our state with these illegal maps." – Hendrell Remus, TNDP Chair
About TNDP
The Tennessee Democratic Party works to elect Democratic candidates who believe that all Tennesseans deserve a better future no matter who you are, what you look like, where you live, who you love, or how you pray.
TNDP Press Release – Redistricting Ruling (1)