For Immediate Release
March 11, 2023:
Contact: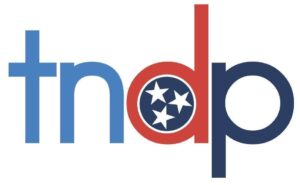 Tennessee Democratic Party
319 Plus Park Blvd.
Nashville, TN 37217
Office: (615) 327-9779
comms@tndp.org
Two Years Later: America Rescue Plan Still Delivering – No Thanks to GOP
On the two-year anniversary of President Biden signing the American Rescue Plan into law, Tennesseans are still benefiting from the relief President Biden and Democrats delivered – with no help from a single Republican.
Thanks to President Biden and Democrats, the American Rescue Plan has created the strongest jobs recovery on record, provided tax relief for working families, brought child poverty to a record low, led a small business boom, bolstered public safety and crime prevention in our communities, and more – with no help from a single Republican.
"President Biden and Democrats have been working to provide relief to millions of struggling Tennesseans despite Republican obstruction and opposition. Republicans have refused to help the people of our state and Democrats have delivered for the people of our state: record low unemployment, tax relief for working families, small businesses are on the rise, and that's just the beginning. While MAGA Republicans wage culture wars and prioritize an extreme agenda, President Biden and Democrats remain focused on finishing the job." Hendrell Remus, TNDP Chair
Here's a reminder about just some of the critical relief Republicans opposed:
A strong economic recovery, with Tennessee unemployment falling to 3.5%, as compared to 5.4% when President Biden took office.
Helping foster 185,000 new small business applications in Tennessee
Direct pandemic relief to all 433 Tennessee towns, cities, and counties
Vital education funding for 140 school districts in Tennessee to support academic recovery post-pandemic
Help for 1,920 child care programs in Tennessee to keep their doors open
Working family tax relief for 828,000 families in Tennessee and an expanded Earned Income Tax Credit for 395,000 workers in Tennessee
Affordable, high-speed internet for 50,000 homes and businesses in Tennessee
Vital relief for 1,162 Tennessee restaurants through the American Rescue Plan's Restaurant Revitalization Fund
###
About TNDP
The Tennessee Democratic Party fights for an economy that puts working people first. We believe in a Tennessee where everyone gets a fair shot — a Tennessee where all of us can thrive.